Texas Non-Owner SR22 Coverage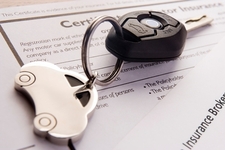 Here's a tip: if you currently have car insurance, you can purchase what's known as a supplemental non-owner SR22 policy to fulfill your SR22 requirement.
What is a Non-Owner SR22 Policy?
Put simply: non-owner SR22 policy coverage is supplemental to any other insurance you already have. In the event of a traffic incident, your primary insurance policy will be responsible for paying any claims according to the policy's prescribed coverage limits.
Don't let the name throw you off. You can purchase a non-owner SR22 policy whether you own a vehicle or not. You keep the insurance policy you already have with your current insurance company and simply add the non-owner SR22 policy to fulfill the State of Texas' SR22 requirement.
Why Purchase a Non-Owner SR22 Policy?
Many drivers who require SR22 coverage choose a non-owner SR22 policy because it can be substantially cheaper than adding SR22 to existing insurance coverage.
Here's why...
If you're like most drivers, you probably bundle your home, auto and other insurance policies with the same company. This makes sense because it usually results in discounted rates across the various insurance policies. If you were to contact your insurance company and add SR22 coverage, you'll likely see a significant cost increase in all of your insurance products with your insurance company.
Purchasing a non-owner SR22 policy from a separate company may save you hundreds, or even thousands, of dollars in rate increases!
What If I Own My Vehicle?
Regardless of whether you own, lease or have financed your vehicle, you are eligible for a non-owner SR22 policy. The name, 'non-owner,' only applies to the coverage provided by the policy: supplemental coverage. The sole purpose of a non-owner SR22 policy is to provide you with SR22 coverage in conjunction with the car insurance you already have.
Is a Non-Owner SR22 Policy Legal?
In a word: Yes!
According to the Texas Transportation Code (TTC Section 601.079), you can purchase multiple car insurance policies to fulfill your financial responsibilities:
Texas Transportation Code, Section 601.079

MULTIPLE POLICIES. The requirements for a motor vehicle liability insurance policy may be satisfied by a combination of policies of one or more insurance companies if the policies in combination meet the requirements.
This means you can purchase a supplemental SR22 policy through a reputable insurance provider to fulfill your state-mandated SR22 requirement.